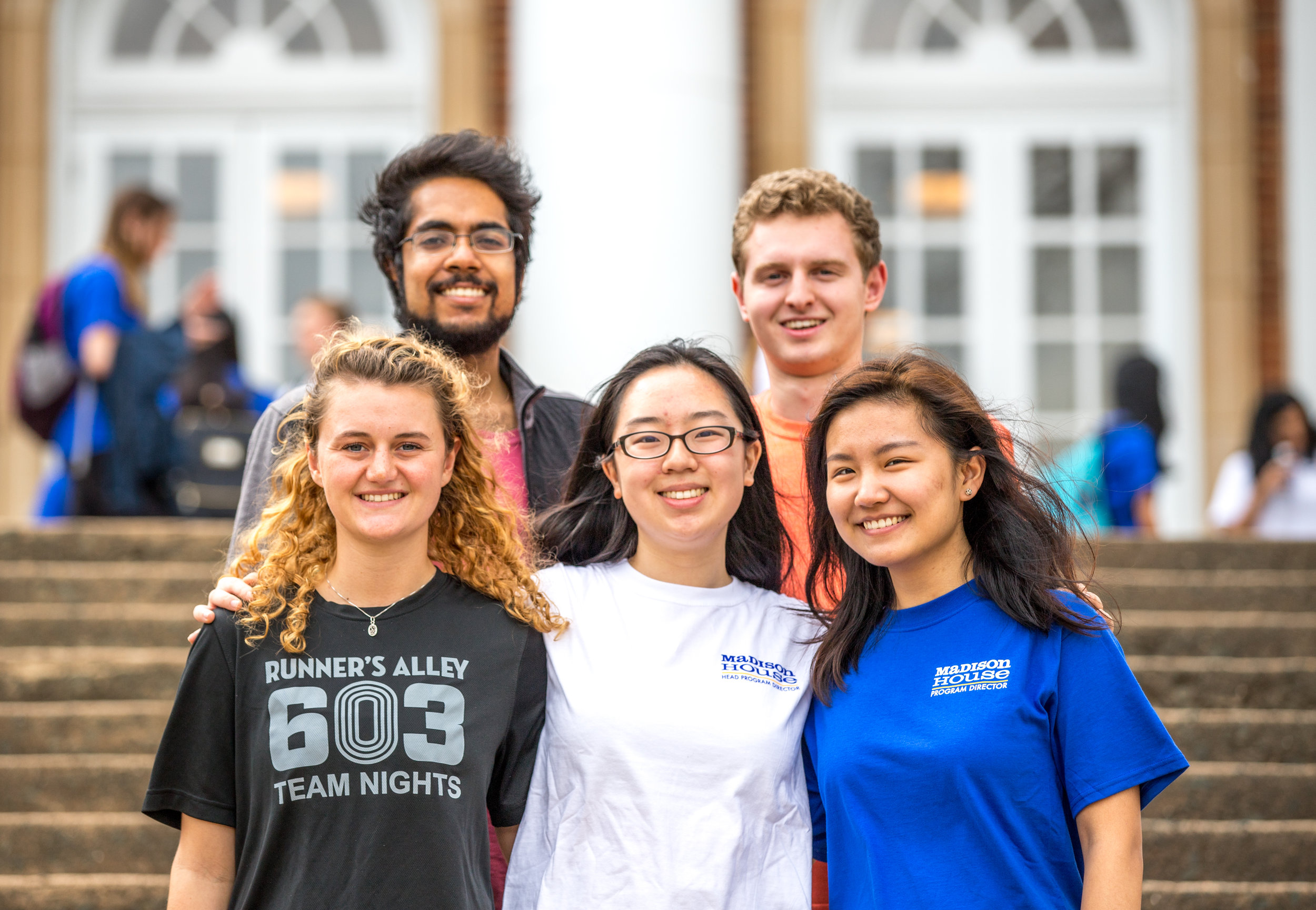 Madison House Donors:
$1,000-$4,999
Madison House thanks the following donors for their financial support in the 2017 – 2018 fiscal year ( July 1, 2017 – June 30, 2018).
Susan E. Bartee and Kenneth R. Bartee
 Zachary J. Bartee
*Sharon Dodd Benson
*Better Living Foundation
*David S. Birdsell
*Erin F. Bond and William O. Bond
 Patricia M. Brady
 J. Marshall Burke
 Millie A. Cathcart and Rip Cathcart
*Eileen M. Cole
 Rose C. Crawford and Stephen S. Crawford
*Stacy Fleck Cunningham and Kevin J. Cunningham
 Elizabeth Lee Darling and Terry Darling
*Tracy Meade Delgado and Joseph Delgado
 Kathryn Howard Eckert and Douglas E. Eckert
 Pamela F. Edmonds and Franklin S. Edmonds, Jr.
*John K. Edwards
 Dana M. Emery and Robert L. Emery
 Ernst & Young U.S. LLP
*Brandi M. Evans-Fose
 Melissa W. Fountain and Frank Fountain
 Vicki S. Freilich, MD and James W. Freilich, MD
 Tim Freilich and Leigh Freilich
 Barbara J. Fried
 Ashley George Gill and Scott A. Gill
 Lucia Greenhouse and David M. Greenhouse
 Shandon B. Gunter
 Claudia S. Haltom and William H. Haltom
 Mary Cary Myers Hilliard and Landon Hilliard III
 Kim A. Buckey and Robert A. Hilliard
 Mary D. Hinkle and Wade P. Hinkle
 Patrick D. Hogan
*Mark Jaros
*John F. Jebb, III, PhD
 Adelaide W. King and R. Ruffin King IV
*Michael D. Krulfeld
*Macy H. Lenox and Michael J. Lenox
 Mana K. Masters and Robert J. Masters
 Allison S. McBride and Brian T. McBride
 McIntire Commerce Council
 Elizabeth Mitchell and Matthew S. Mendelsohn
 Rachel S. Lloyd Miller and James F. Miller
 Sherri B. Moore and A. Preston Moore, Jr.
 Bruce R. Murray and James B. Murray, Jr.
*Ngoc-Ha Thi Nguyen and Lam N. Pham
 Lynne Steyer Noble and Frederick A. Noble
*Judy Nunley and Richard L. Nunley
 Timothy E. Parker
 Sarah Smith Parrish and Edward R. Parrish
 Emily Pirzadeh
*Kimberly A. Pritchard
 Quantitative Investment Management
 Margaret Quayle and Frank J. Quayle III
 Malinda E. Dunn and Mark D. Rocke
 Karla Sadler and Brian G. Sadler
 Morgan Crawford Smith and Michael A. Smith
 Gib and Platt Staunton
*Eileen McMullen Stephens and William A. Stephens
 Mary James Sutherland
*Emily Graham Teeter, MD and Donald R. Teeter, Jr.
 Laura Yamhure Thompson and Trevor Thompson
 Virginia Community Bank
 Robert M. Waters
 Yvonne Guy Watterson and John S. Watterson III
 Kay H. Watterson and Stuart G. Watterson
 Shari Wayne and Steven Wayne
 Laura Visser Weis and Barton D. Weis, MD
*Freddie M. Williams, MD
 Farah E. Williams
 Jennifer Hubbard Winslow, MD and Frank Winslow
*Edith B. Witchger
*Donors who have given for at least five consecutive years