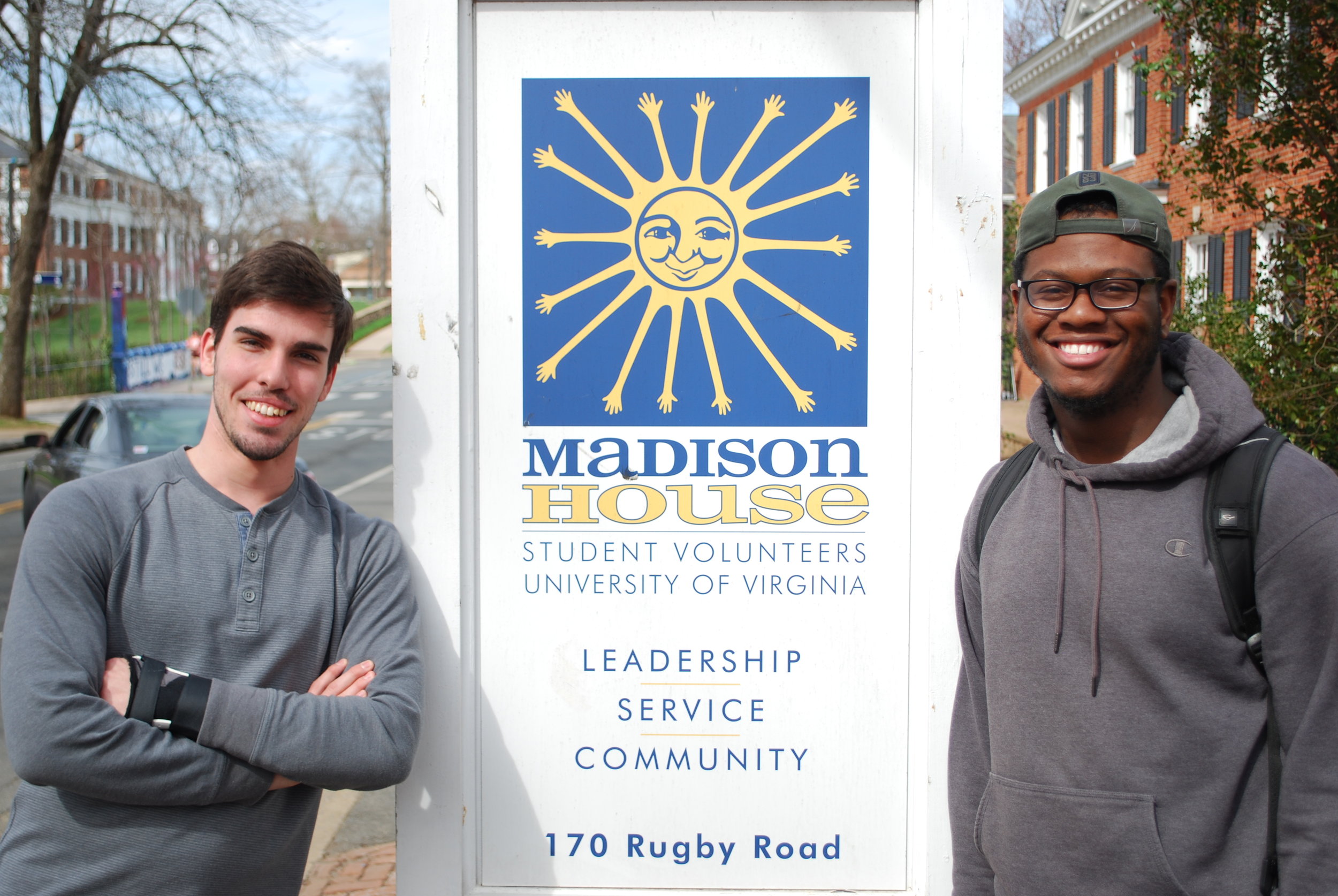 Madison House Donors:
$5,000+
Madison House thanks the following donors for their financial support in the 2017 – 2018 fiscal year ( July 1, 2017 – June 30, 2018).
Anonymous
Vicki Louk Balint and Francis J. Balint, Jr.
 Bama Works
 Susanna S. Brown and W.L. Lyons Brown III
*Laura P. Burrows
*Katherine S. Cahill and Vincent J. Cahill, Jr.
 The Charles Fund
*Eric S. Fromer, MD
 Hanna Casper George
 Roger E. George
 Suzanne T. Grossman and Earl M. Grossman
 Kit Howard and Robert Howard
 Sonia Klein Jones and Paul T. Jones II
*Lewis G. Schaeneman, Jr. Foundation
*Sarah Ramsaur McLean and C. Grey McLean
*Kathryn E. O'Brien, MD and Michael W. O'Brien
*Katherine L. Rhyne
 Louise B. Satterfield and Calvin Satterfield IV
 S. Sonjia Smith
 The Hilltop Foundation
 The MLG Foundation
 United Way - Thomas Jefferson Area
*UVA Student Council
UVA Parents Fund
Mary Ellen Valliant and Bruce J. Valliant
*Sheila McCarthy Weschler and R. Ted Weschler
Will Barrow Memorial Fund
*Donors who have given for at least five consecutive years